GO VIRTUAL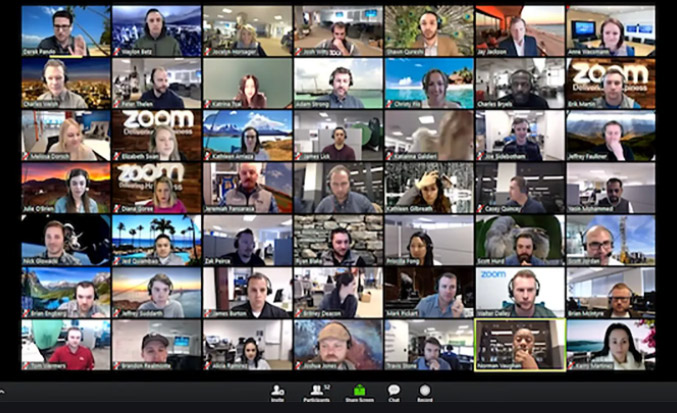 With the current state of the pandemic and limits to in-person gatherings, we are now offering unique virtual solutions for different events. The value of face-to-face interaction will never go away, but with our virtual event services, we make possible to come close to a live event that everyone can enjoy. Below are just a few of our more popular offerings available through Zoom!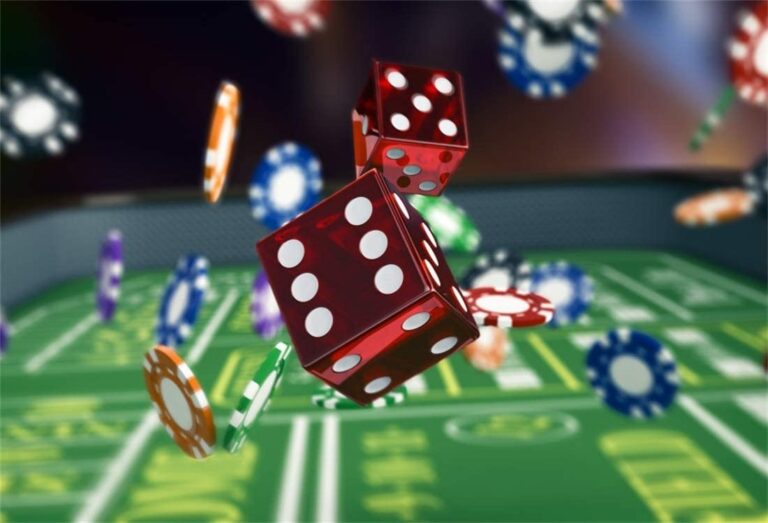 PHILLY CASINO PARTIES
Enjoy an exciting evening of casino fun from the comfort of your own home using Zoom. Choose from Blackjack or Three Card Poker for up to seven guests playing at any given time per table. Price: $350 per table with professional dealers for up to 3 hours.
---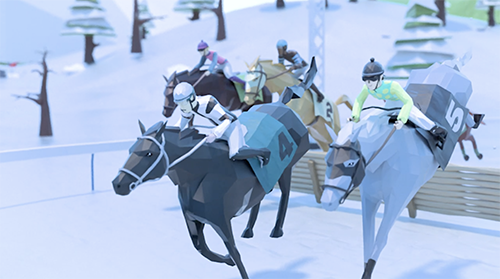 AT THE RACES
At the Races is a unique game designed to get players cheering, placing bets, and training or sabotaging horses with all the excitement you'd find at a horse track! An all-original game, At the Races is quick to learn and fun to play — no experience with real horse racing is required. You'll be able to talk strategy with your small team, and then cheer on your horse with the rest of the room as the race is run. (Racing Reindeer available for the holiday season as well.)
Prices: $500 for up to 30 people | $850 for up to 80 people | $1550 for up to 200 people
---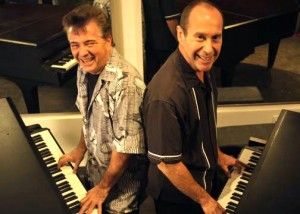 THE DUELING PIANOS
The Dueling Pianos features Tony T. (Anthony Decarolis), Wildman Joe (Joe Marchetti), performing energetic sing-along classics for all ages. Their entertaining style of interacting with the audience has everyone singing, clapping, and partying along. They are now available virtually on Zoom for your next event or trade show. Price: $1200 for a 45-minute performance.
---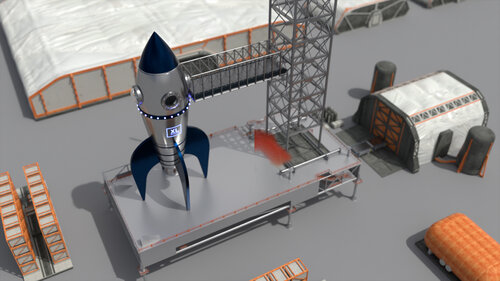 ELEPHANTS ON MARS
Elephants on Mars is an all-original game experience where players work together to send animals to the newly terraformed Mars. Players take on roles that must each use individual skills to successfully complete missions. With a variety of awesome rockets and a choice of characterful animals to rescue, teams will transform Mars from a cold desert to a biodiverse paradise! 1 Hour Run Time | Competitive or collaborative in small teams | 10-200 players | Fully Hosted.
---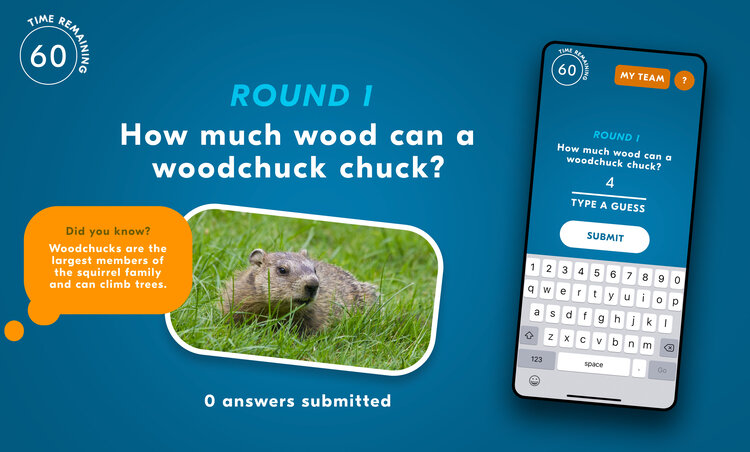 WILD GUESS
Wild Guess is a radical "quiz" game where players compete in teams over trivia questions that no one can possibly know the answers to. It's a simple but radical twist on classic team trivia, a social experience that's fully customizable to your group. 1 Hour Run Time | Players compete in small teams | 10-200 players | Fully Hosted.
---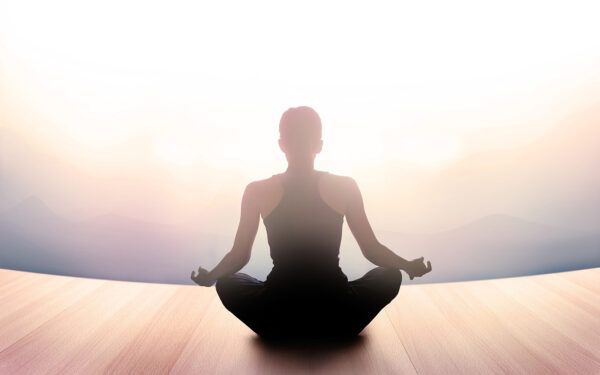 MEDITATION MOMENTS
Your choice of yoga or meditation is taught by certified instructors virtually via zoom. Available for all levels. Great way to de-stress and re-energize. Price: $350 for 1-hour session.
---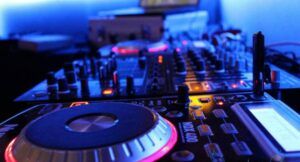 VIRTUAL DJs
Our DJs have shifted to Zoom to offer a virtual experience that will help you create energy and excitement for a memorable event. Choose your playlists or have guests make live requests. Price: $550 for 4 hours.
---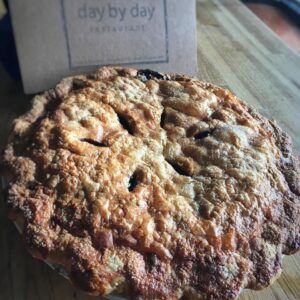 THE PIE CHEFS
Join Chef Moli B of Day by Day and Head Baker Laura Carnecchia of Franklin Fountain for a Virtual Pie Intensive. This fun duo in the kitchen will have your guests making a variety of seasonal pies to please everyone. Taught via Zoom, this is good for groups of 10 – 50 guests. Ingredients and recipe sent in advance. Price: $550 for 1-hour session.
---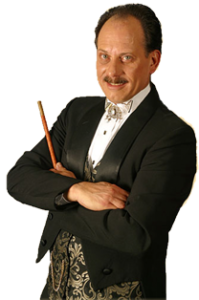 CLOSE UP MAGIC
Close-up magic is designed for intimate settings, where the magician performs a variety of tricks utilizing sleight of hand with cards, coins, sponge balls, and a variety of common objects that seemingly disappear, re-appear and transform. Close Up Magician Michael Bonacci is not only a master of this form of magic but also our most favorite of performers! He is now available virtually by Zoom for your next event or trade show. Price: $450 for 45 minutes.
---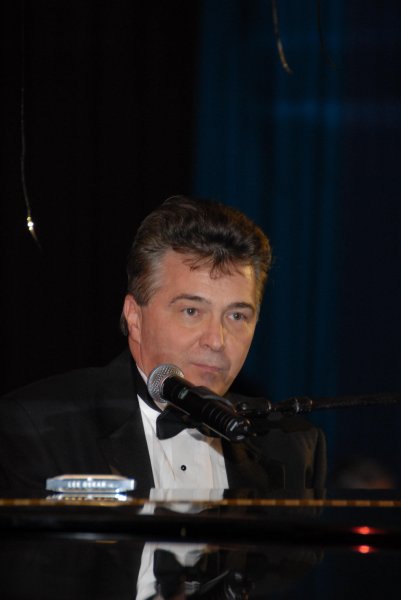 THE PIANO MAN
Looking for background live music for your next event, or perhaps a sing-a-log with family and friends, or background holiday music for your family gathering? Now you can do it safely via zoom with Joe Marchetti at the keyboard. Price: $550 for 1 hour