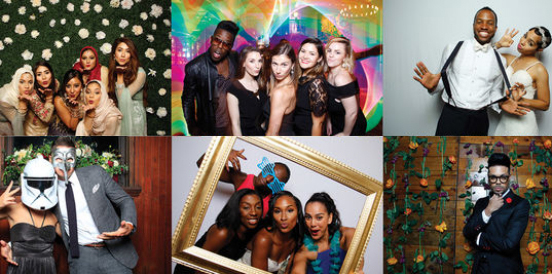 Creating incredible photo experiences
Digital Cloud-Enabled Photo Booth Services
for Events of All Shapes and Sizes
Our Custom Photo Booth is our most innovative product yet — a self-service, digital photo booth that can easily be customized for any application.
LOOKING TO DEVELOP YOUR BRAND?
Create one-of-a-kind activations to suit your needs, increasing brand awareness and creating unique sponsorship opportunities for your corporate events.
EXPAND YOUR EXPOSURE
When it comes to getting exposure for your event our digital photo booths are your best solution with social media integration as photos taken are either sent by email or SMS text messages for instant sharing on FaceBook, Twitter & Instagram.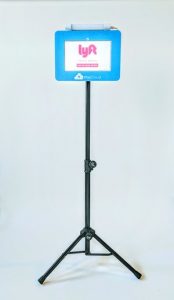 EVERY RENTAL INCLUDES
– Digital photo booth & tripod stand
– Unlimited Digital Photos for 4 hour
– Custom Login Screen with your logo
– Up to 6 custom or stock theme overlays
– Text and/or email delivery
– Custom text or email messages
– Downloadable zip file with all photos
– Lead capture (for corporate events)
– 1 Staff member on-site for event
RENTAL RATE: $375.00
***A WiFi connection is required on site.
***Rate applies to greater Philadelphia region, South Jersey & Northern Delaware. Additional travel fees may apply outside of our service area.
FREQUENTLY ASKED QUESTIONS
Is a backdrop included? or props?
Backdrops are not included. Get creative with DIY backdrops or decor within your event space! We do not supply props but these can be readily purchase online from Oriental Trading or on AMAZON.
Do I need to have WiFi access?
Yes! This is an absolute must for these systems to work.
How do my guests receive their photos?
Guests receive their photos by email or text almost immediately.
Are all of the photos saved?
No, only photos that users send are saved. If a user does not send his or her photo to an email or phone number, the photos are not saved to the event gallery.
Does it have to be plugged in?
No! Our photo booths run on a rechargeable battery that can last up to 8 hours. So it can be placed anywhere there is wifi access.
Can I print out the photos?
No, this is a digital photo booth only. It is eco-friendly! Individuals can post their photos to their own social media – Facebook, Twitter, Instagram or they can choose their own method for downloading the photo from their device and printing.
Can I have a custom message when emailing or texting a photo?
YES! Create your own message up to a 200 character limit. Just provide us with the message when you book your photo booth.
What are the sizes and requirements for the custom art work?
All art work must be a .png file and no more than 72 dpi.
Login screens (up to 3) are 1920px wide by 1200px high click for example
Overlays (up to 6) are 1800px wide by 1200px high click for example
Do you offer custom themes?
Yes, we have a large variety of customize themes and overlays for almost every major holiday as well as special occasions. eg// Fireworks – Disco Dots – Floral Theme – Wedding Flowers– Champagne Celebration – Glitter Birthday – Navy Skyline– Valetine's Day – July 4th & More
Looking for a different type of Photo Booth? No Problem!
We have a large variety to choose from, just click here